Pagoda Hummingbird Feeder
No longer does a hummingbird feeder need to be round!
The New Pagoda style feeder features a decorative ruby red top with a wrap around high perch for the birds to sit. It also comes with Nectar Guard tips to keep bees and wasps away in the summer time. And for people who have lots of hummingbirds, it also comes with an additional small hook so you can hang feeders directly above each other.
Hummingbird Ring
Everyone loves seeing birds up close, none more than hummingbirds.
And an easy way to do that is with the new Hummingbird Ring. Simply fill it with hummingbird nectar, slip it on and wait for them to find it! Wear red, be patient, and you will be rewarded.

Red Copper-topped Cylinder Feeder
We love cylinder feeding. It's quick, clean, easy and the birds love all the different flavours you can use. This new feeder has a cage to keep the cylinder from falling on the ground and plenty of room for all your birds.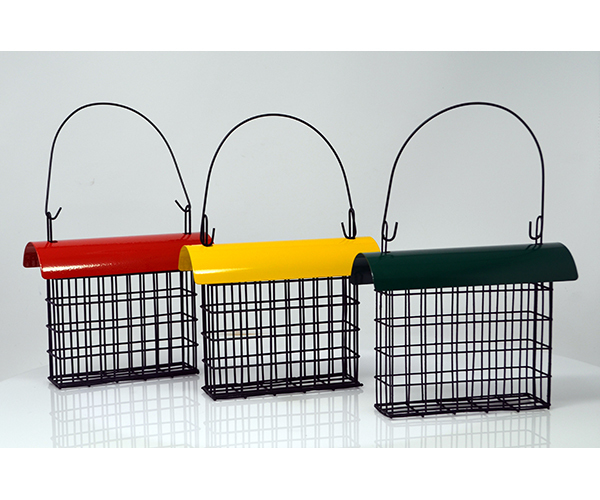 Metal Roof Suet Cages
No more need to worry about rain on your suet feeder! This colourful, metal topped feeders will keep your suet dry and tasty.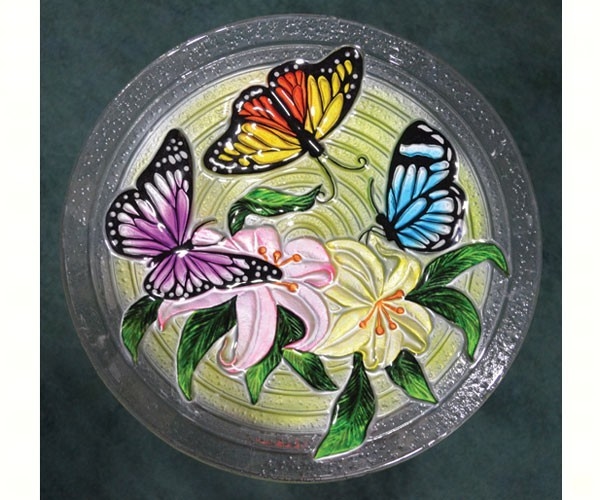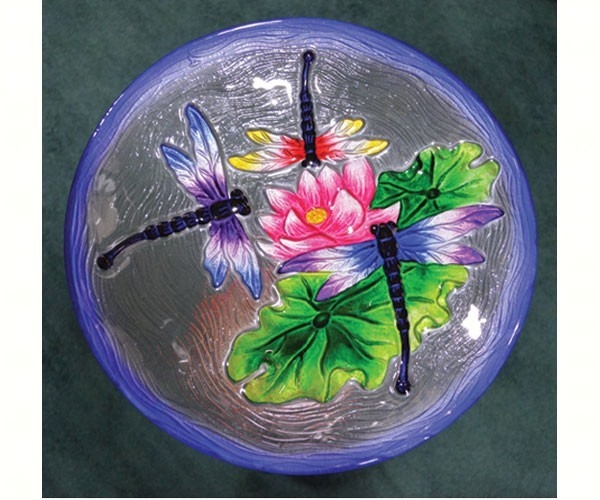 Colourful Bird Baths are Perfect for Spring
We have added two new designs to our glass bird bath line. Both Dragonfly Trio and Butterfly Trio are bright, colourful and available in either hanging, stake or with a stand. These will look beautiful in any yard.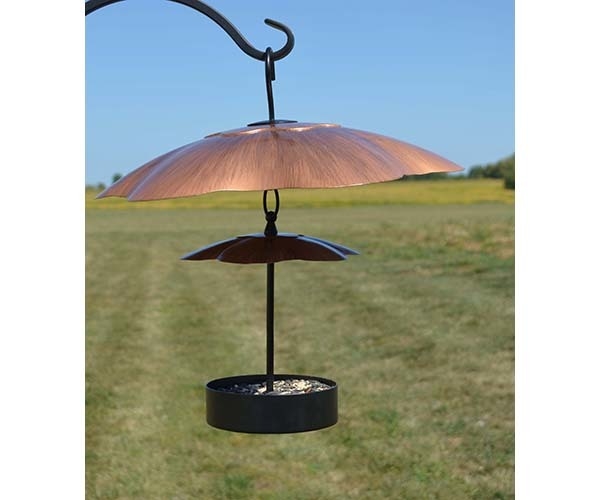 Keep Things Dry!
Tired of the same, plain plastic domes to keep your feeders dry? Try out our new Copper Weather Guard, a perfect size for small feeders you want to keep out of the rain.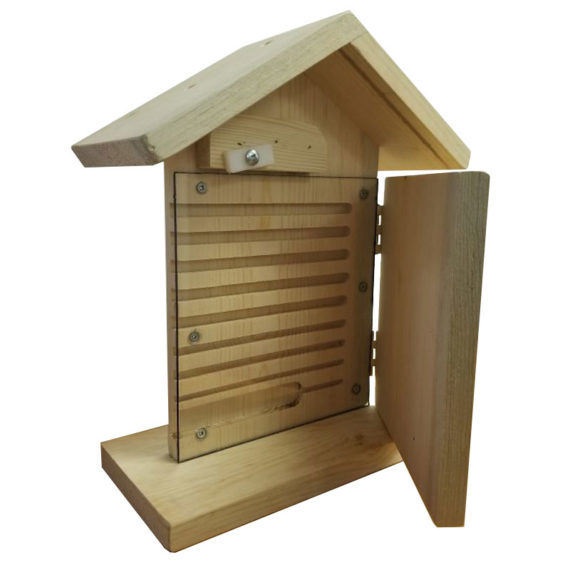 See What's Happening!
Aren't you curious what goes on inside bee houses? Wouldn't you like to watch the metamorphosis of a bee changing from a grub to an adult? Now you can with our new viewing bee house from Bee Diverse. Simply open the side to watch female mason bees at work.
New Lite Vases from Stoney Creek
Just in time for spring, we have our beautiful hummingbird lite vases from Stoney Creek. Other new items are a lite watering can and a night light. Both come in either a hummingbird or songbird pattern.
Boxed Deck Hardware Set
This boxed APS Hardware Set has everything you need to mount a pole system on your deck. And like all the other APS hardware components, you can add additional arms, extensions and baffles.
On Sale 25% off