New Products
Hummingbird Hearth Heater
Just in time for Winter! We can finally offer a CSA Approved heater for our WBU Hi Perch Hummingbird Feeders! Made with a 3D printer and tested by the WBU stores in Washington State, these heater uses a 7 watt bulb to keep the solution from freezing. Attaches easily to a 8 oz and 12 oz feeder (the 16 oz feeder is a little too big for this heater). We also offer a 12 watt bulb (purchase separately) for extra cold winter days.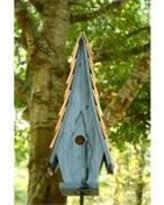 New Bird Houses from Heartwood
These decorative and functional bird houses are made of cypress wood with copper accents. Perfect for a statement piece for your yard. We have added several new items from this popular line.

Couronne Hummingbird Feeders
A new, easy to clean feeder for your hummingbirds. This glass feeder with the bright red hanger is the perfect size for a deck or balcony.

Mealworm Feeders!
Dried Mealworms are a high protein food that most birds love. They can also be an important part of a birds diet, especially during nesting and molting season. You can add the mealworms directly to your loose seed or use a platform, cup or Dinner Bell feeder. We have added several new feeders to make feeding mealworms fun and easy!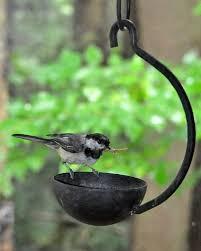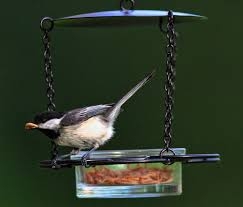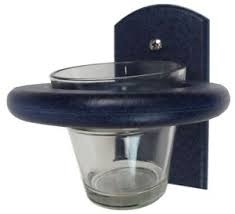 More Feeders for Your Hummingbirds!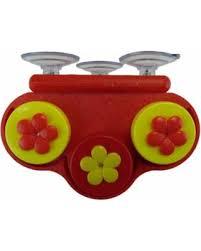 There are always new ways to feed your favourite bird!
Nectar Dots have come out with several new feeders using a larger "Dot" than the one used in the popular hand-held hummingbird feeders. Choose from a Hanging "Dot" or a Triple Window "Dot".
Hummingbirds need protein as well as fructose (found in either flowers or the sugar water in hummingbird feeders) to live a healthy life. Protein is normally obtained from the small insects like fruit flies, midges and tiny spiders that the birds catch.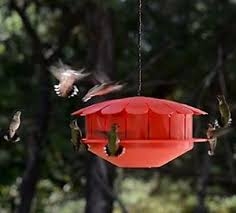 Until now, it has not been easy to offer small insects to hummingbirds but with the Humm-Bugg feeder and a couple of ripe bananas, you can!

"Hot Food" to Keep your Critters Away!
Birds and mammals taste things differently - what can make a squirrel stop eating and back away from will be no problem for a bird. That's why the hot pepper line of bird food has been such a success*.
You can now purchase Hot Pepper Bird Food in Seed Cylinders, Suet and Seed Stackables and Bark Butter Bits as well as Suet Dough cakes and cylinders.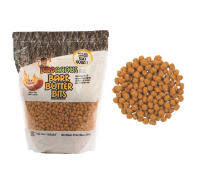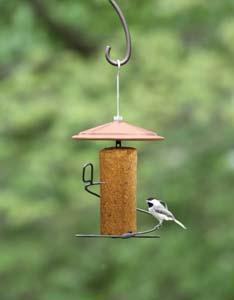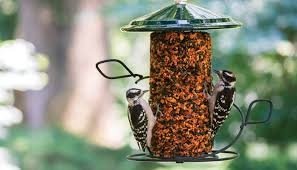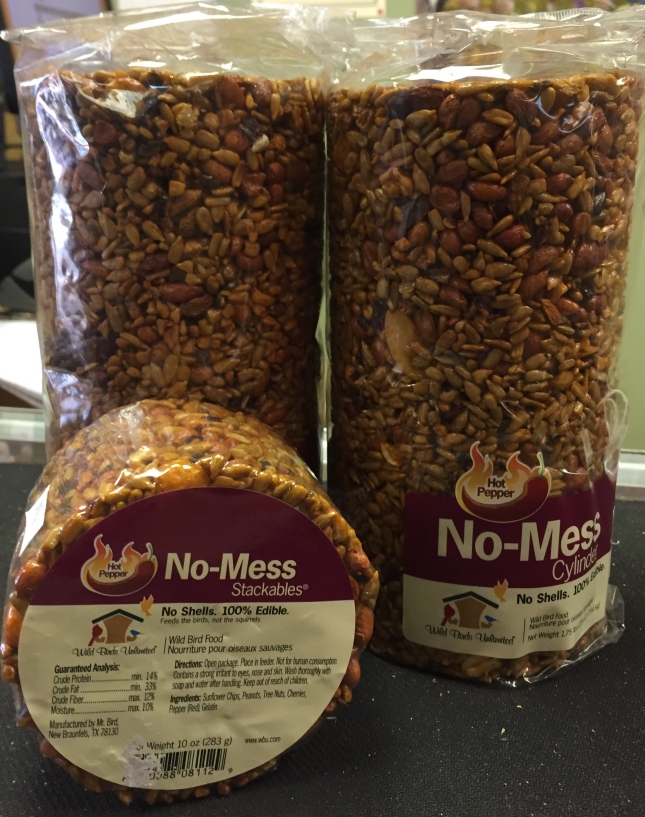 And just in, No Mess Stackables and Cylinders in Hot Pepper!
(* Just remember that nothing is ever 100% effective. We have found that the hot pepper products are around 90% effective at keeping squirrels away. There will always be some who eat anything, and maybe even enjoy it!)

Laminated Fold-out Guides
These easy to use guides are full on information and pictures that help you to more fully enjoy your bird watching/feeding hobby.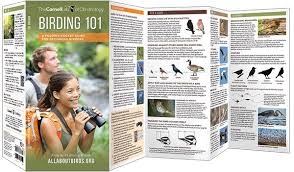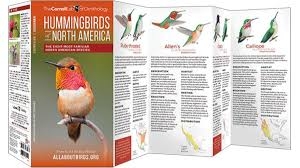 Available in Hummingbirds of North America; BC Birds; Birding 101 and Gardening for Birds. More titles soon!